Why customers buy from Cheers
Established since 1983
Reliable UK delivery service
No minimum quantity limits
Top 50 UK Independent Wine Retailer
Family run wine business
Free delivery on £100+ orders
Wine subscription options available
Very competitively priced
Need help or advice? Call us on: 01792 403895
Reviews
Customer Reviews
30/06/2020
Phil J.

United Kingdom
I recommend this product
Light and very drinkable
It's from Central France, Beaujolais and the Chénas region to be more precise. It's light but Chénas is the bolder side of Beaujolais and 2017 was apparently an excellent year. This is made from 100% Gamay (grape), has an abv of 13.5% and I picked it up for £9.95. Not my regular style but I'm impressed by this and it has since made my re-order list. On the nose: floral, a little spice but I'm also getting that buttery/oak aroma that I associate with Chardonnay. I wasn't expecting that. To taste: I'd say predominantly red fruits (strawberry and raspberry), it's quite delicate without being thin, tannins are soft and there's an (at most) medium level of acidity, oh and add a little pepper to that... Good on its own or with a lighter dish.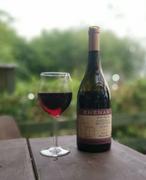 Why customers buy from Cheers
Established since 1983
Reliable UK delivery service
No minimum quantity limits
Top 50 UK Independent Wine Retailer
Family run wine business
Free delivery on £100+ orders
Wine subscription options available
Very competitively priced
Need help or advice? Call us on: 01792 403895