Reviews
Customer Reviews
02/09/2021
Laurie E.

United Kingdom
I recommend this product
Pleasant Wine
Nice Wine full bodied 14.5% Vegan Nice tasting wine
30/06/2020
Phil J.

United Kingdom
I recommend this product
Great Value, Big Wine
This is a big one. It's a Spanish Monastrell (100%) aka Mourvedre in France, and this is from the Jumilla region (think Alacante). Monastrell is most frequently used in blends and its big on everything -body, tannins, acidity, fruit and alcohol, so it's no surprise that on its own you won't be getting a lightweight wine. This one comes in at a whopping 14.5% so you'll want to put your big boy/girl pants on before popping that cork. Decanting for an hour or so is recommended and even then it mellowed between the first and last glass. On the nose it was exactly what you'd expect, intense fruit, oak, tobacco and a bit of spice and alcohol. When tasting, the fruits are still there but they are less prominent and the oak/tobacco/leather comes more to the fore. Although considered acidic, I wasn't getting that. For me it was surprisingly smooth with a real smokey, tannic finish. Pair it with something rich and fatty and you're onto a winner...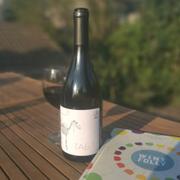 Why customers buy from Cheers
Eco-friendly packaging
Fast, reliable delivery service
Family run since 1983
No minimum order quantities
Packed with love and care
Top 50 UK wine retailer