Why customers buy from Cheers
Established since 1983
Reliable UK delivery service
No minimum quantity limits
Top 50 UK Independent Wine Retailer
Family run wine business
Free delivery on £100+ orders
Wine subscription options available
Very competitively priced
Need help or advice? Call us on: 0800 999 4895
Reviews
Customer Reviews
14/07/2020
A J.
United Kingdom
I recommend this product
PAUL MAS MALBEC
This is an outstanding Malbec at a very reasonable price. I could thoroughly recommend this wine.
10/07/2020
Charles V.
United Kingdom
Paul Mas Malbec
There is Malbec and Malbec. This is seriously good Malbec.
01/07/2020
Pam B.
United Kingdom
Covid 19 best drink
I love my red wine, and this was delicious, I have ***** some the rest is being saved for when I can finally invite people into my bubble for lunch. Ordering was easy(I'm elderly and not computer literate) so well done you.
01/07/2020
Phil J.
United Kingdom
Paul Mas does it again...
This is a mid-range Malbec from the single-vineyard collection (in this case Gardemiel vineyard which is in the foothills of the Pyrenees), and at £8.95 and 13.5% I think it's pretty good value, falling somewhere between your 'basic' and 'reserva' styles. It's been oaked but not heavily. This also seems to have (and I may be wrong) an individually numbered bottle, and yes it may be number 021907 but I still think that's an interesting touch. On the nose: Vanilla, oak, cherry, blackcurrant and spice. To taste: This may be a medium to full bodied wine but on opening it is super fresh, super juicy and quite lively with a nice balance of tannins and acidity. Very drinkable from the off, with or without food. As it opens up it does smooth out and become a little more 'refined' and less juicy. At that point the taste profile starts off with a smooth cherry/berry fruitiness which gives way to milk chocolate, followed by cranberry and a long spicy finish. Interesting, fresh and good value from start to finish.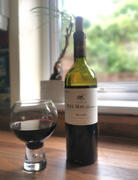 Why customers buy from Cheers
Established since 1983
Reliable UK delivery service
No minimum quantity limits
Top 50 UK Independent Wine Retailer
Family run wine business
Free delivery on £100+ orders
Wine subscription options available
Very competitively priced
Need help or advice? Call us on: 0800 999 4895